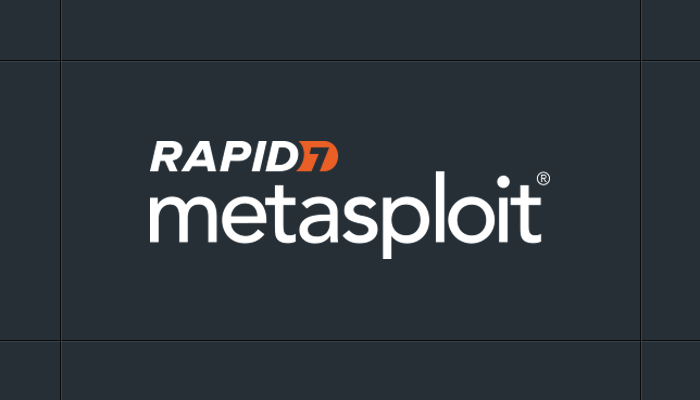 Other Products
Rapid7's solution for advanced vulnerability management analytics and reporting.
Rapid7's incident detection and response solution unifying SIEM, EDR, and UBA capabilities.
Rapid7's cloud-powered application security testing solution that combines easy to use crawling and attack capabilities.
Free Trial
Other Projects
Virtual machines full of intentional security vulnerabilities. Exploit at will! Metasploitable is essentially a penetration testing lab in a box created by the Rapid7 Metasploit team.
metasploit-payloads, mettle
These are Metasploit's payload repositories, where the well-known Meterpreter payload resides. Meterpreter has many different implementations, targeting Windows, PHP, Python, Java, and Android. The new 'Mettle' payload also natively targets a dozen different CPU architectures, and a number of different operating systems.
Mettle project
Metasploit-payloads project
Simplify interactions with virtual machines. Specifically, this was built to support automated testing by simplifying interaction with VMs. Currently, it supports VMWare Workstation through the vmrun.exe command-line application and ESXi through encapsulation of pyvmomi functions.
This intentionally vulnerable web app with e-commerce functionality lets you simulate attacks against technologies used in modern applications.
A native Ruby implementation of the SMB Protocol Family; this library currently includes both a Client level and Packet level support. A user can parse and manipulate raw SMB packets, or simply use the simple client to perform SMB operations.