A growing number of people have left the Trump administration, including Attorney General Jeff Sessions, Environmental Protection Agency Administrator Scott Pruitt, chief strategist Steve Bannon and FBI Director James Comey.
Some, such as Comey, were fired by President Trump, while others resigned or retired for a variety of reasons.
Trump's administration has set records for turnover of senior officials, with more than 60 percent of those with the title of assistant to the president departing in the first 18 months.
The president addressed the high turnover in the White House in March 2018, denying there is any "chaos."
"People will always come [and] go, and I want strong dialogue before making a final decision. I still have some people that I want to change (always seeking perfection)," he said.
Read on for a look at some of the staffers who have left  – or announced plans to leave – since Trump took office.
Alex Acosta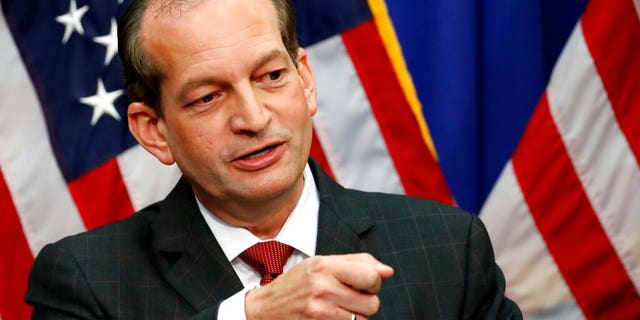 Labor Secretary Alexander Acosta said he was going to resign on July 12, 2019 — just days after Jeffrey Epstein was indicted on new charges for alleged sex trafficking crimes, renewing criticism of Acosta's role in a 2008 plea deal for the wealthy financier that many perceived as lenient.
Acosta, who previously served as U.S. attorney for Florida, was blasted for securing an 18-month sentence for Epstein, who was accused of paying girls for sexual massages. Epstein ended up serving 13 months.
In wake of renewed scrutiny, Acosta defended his decision and claimed the Palm Beach state attorney's office was ready to let Epstein "walk free" with "no jail time."
"Prosecutors in my former office found this to be completely unacceptable," he added.
Sarah Sanders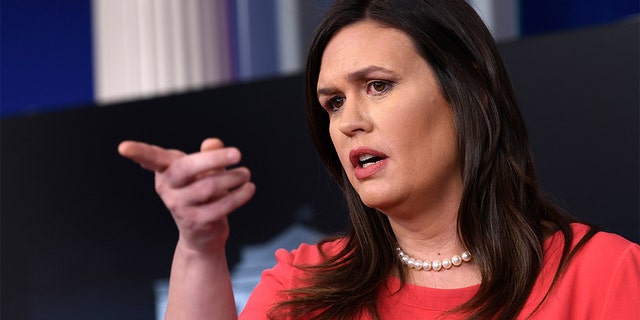 Sarah Sanders announced in June 2019 she would be leaving her post as White House press secretary.
"After 3 1/2 years, our wonderful Sarah Huckabee Sanders will be leaving the White House at the end of the month and going home to the Great State of Arkansas," Trump confirmed in a tweet at the time. "She is a very special person with extraordinary talents, who has done an incredible job! I hope she decides to run for Governor of Arkansas – she would be fantastic. Sarah, thank you for a job well done!"
Melania Trump's spokeswoman Stephanie Grisham, who was one of Trump's first campaign staffers in Arizona, was revealed as Sanders' replacement weeks later. The single mother of two first joined Trump's campaign as a press aide back in July 2015.
Kirstjen Nielsen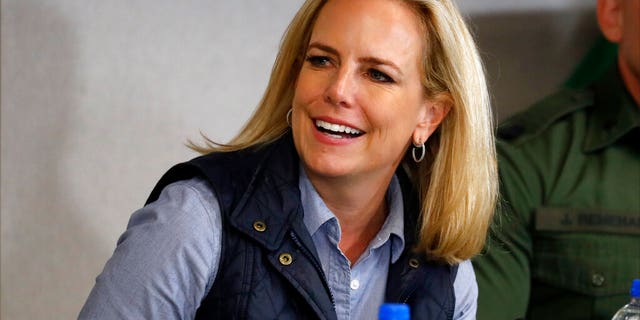 Homeland Security Secretary Kirstjen Nielsen resigned from her position in the Trump administration on April 7. Following a tweet from President Trump announcing her departure, Nielsen tweeted that she submitted her resignation to the president "and thanked him for the opportunity to serve in his administration."
The Senate confirmed Nielsen to join the department in December 2017. She was the first former DHS staffer to lead the department, and replaced John Kelly, who at the time left Homeland Security to join the White House as Trump's chief of staff.
Trump tweeted that Customs and Border Protection Commissioner Kevin McAleenan would be replacing Nielsen as DHS secretary.
Raj Shah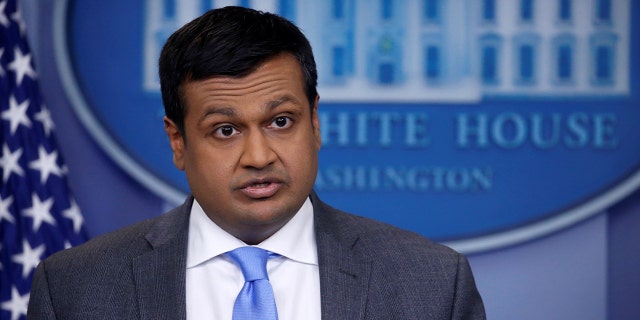 White House deputy press secretary Raj Shah left the administration to join lobbying firm Ballard Partners, the firm announced in January 2019. Shah will lead the firm's new communications division along with Jamie Rubin, who worked for the State Department.
Shah had reportedly discussed leaving the White House following the contentious confirmation hearing for now-Supreme Court Justice Brett Kavanaugh. He had served in this role since 2017.
James Mattis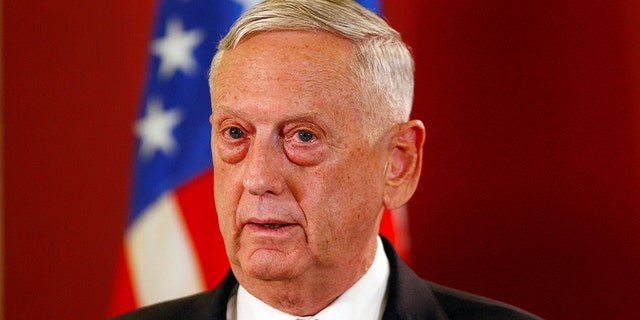 Defense Secretary Jim Mattis resigned after Trump surprised U.S. allies and members of Congress by announcing the withdrawal of U.S. troops from Syria.
"During Jim's tenure, tremendous progress has been made, especially with respect to the purchase of new fighting equipment," Trump tweeted on Dec. 20. "General Mattis was a great help to me in getting allies and other countries to pay their share of military obligations. A new Secretary of Defense will be named shortly. I greatly thank Jim for his service!"
In his resignation letter to Trump, which was later released by the Pentagon, Mattis stressed the importance of establishing a strong network of alliances and added that we must be "resolute and unambiguous" in approaching countries with strategic differences, pointing out China and Russia as examples.
"Because you have the right to have a Secretary of Defense whose views are better aligned with yours on these and other subjects," Mattis wrote, in part. "I believe it is right for me to step down from my position."
Trump eventually bumped up Mattis' last day in his Cabinet.
Ryan Zinke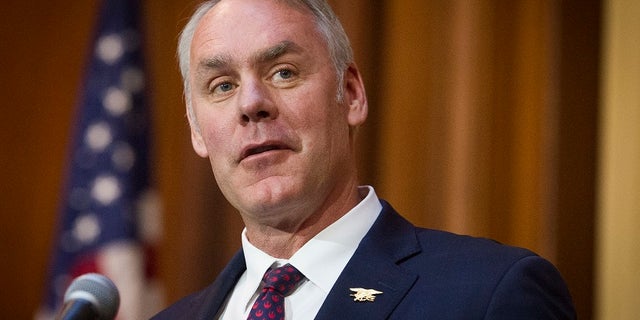 Secretary of the Interior Ryan Zinke left his post at the end of 2018.
"Secretary of the Interior [Zinke] will be leaving the Administration at the end of the year after having served for a period of almost two years," Trump tweeted. "Ryan has accomplished much during his tenure and I want to thank him for his service to our Nation."
Zinke had been dogged by ethics complaints related to his travel as well as a real estate deal in his home state involving a foundation he created and the chairman of an energy service company that does business with the interior.
Nick Ayers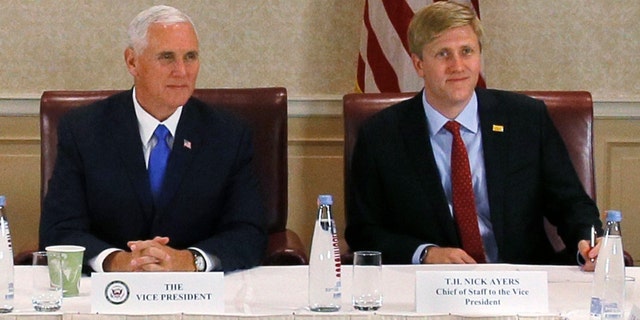 Vice President Mike Pence's chief of staff Nick Ayers left the administration at the end of the year, he announced on Dec. 9.
Ayers was widely considered to be Trump's pick for White House chief of staff, and the pair had discussed the job for months before the announcement. Officials said Trump and Ayers could not agree on his length of service, but Trump wants his next chief of staff to hold the job through the 2020 election. Ayers, who has young triplets, had reportedly discussed taking the job on an interim basis only through next spring.
John Kelly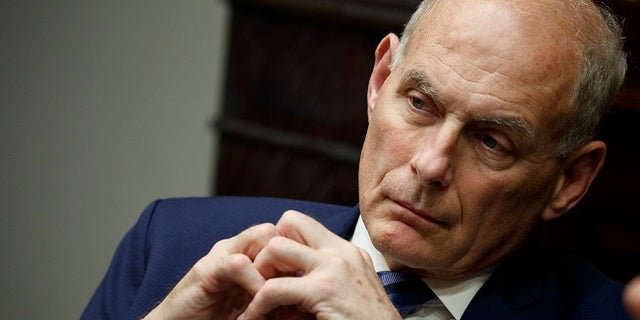 Trump announced on Dec. 8 that White House chief of staff John Kelly would leave his job by the end of 2018.
Speaking to reporters at the White House, Trump called Kelly a "great guy."
"John Kelly will be leaving at the end of the year, we will be announcing who will be taking John's place, it may be on an interim basis, in the next day or two," he said, adding he appreciates Kelly's service "very much."
The news follows rumors that Kelly's tenure in the Trump administration was nearing its end. During an interview on "Fox News Sunday" after the midterm elections in November, Trump said "let's see what happens" about Kelly's future at the White House.
The former Marine general was one of Trump's first Cabinet picks – but he hasn't had the same role throughout the administration. First tapped to lead the Department of Homeland Security, Kelly became Trump's White House chief of staff in July 2017.
Jeff Sessions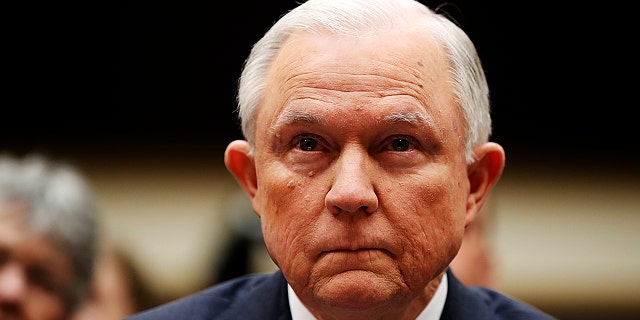 Jeff Sessions resigned as attorney general on Nov. 7, 2018. In a letter to Trump, Sessions wrote, "At your request, I am submitting my resignation."
Sessions drew ire from Trump after he removed himself from the Russia investigation in March of 2017 over his ties to a high-profile surrogate and adviser to Trump's campaign.
"Having concluded those meetings today, I have decided to recuse myself from any existing or future investigations of any matters related in any way to the campaigns for president of the United States," Sessions said at the time.
Since then, Trump has voiced his disapproval of Sessions. "I don't have an attorney general. It's very sad," Trump wrote in a September tweet.
Don McGahn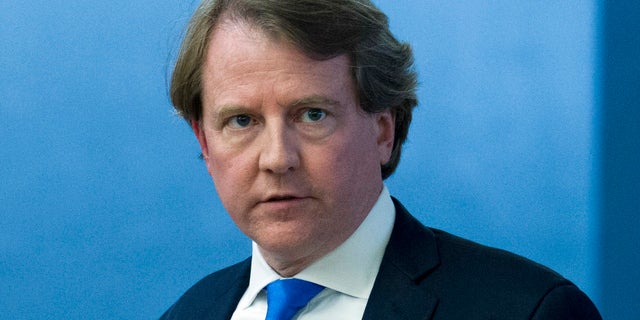 White House counsel Don McGahn has officially left his job in the White House.
McGahn's departure had been expected for some time. Fox News reported earlier this year McGahn had expressed a desire to leave the White House, and he would be replaced by former George W. Bush aide Emmet Flood.
"I have worked with Don for a long time and truly appreciate his service," Trump previously said.
Trump, who appointed McGahn to the position shortly after he won the 2016 election, said the Russia investigation was not a factor – not "even a little bit" – in the decision.
Nikki Haley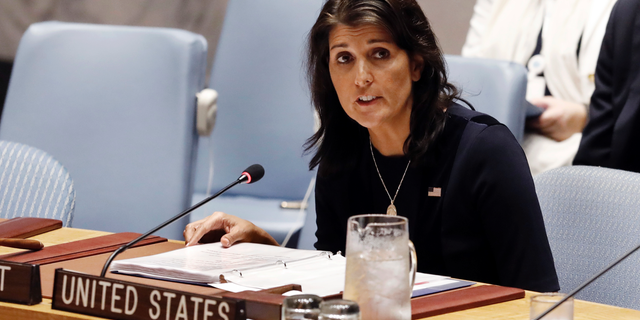 Nikki Haley, who has served as ambassador to the U.N. since January 27, 2017, is stepping down from her post. Trump accepted Haley's resignation on Oct. 9, Fox News confirmed.
Trump said Haley will leave his administration "at the end of the year." He called Haley a "very special" person, adding she told him six months ago she might want to take time off. Trump said together, they had "solved a lot of problems."
One of the longest-serving members of Trump's Cabinet, Haley was praised as a "proven deal-maker" who has a "track record of bringing people together regardless of background or party affiliation" by the president when he nominated her.
Haley is also a trailblazer in Republican politics. She was the first female and minority to serve as South Carolina's governor when she first assumed office in 2011. As governor, she led the state through the tragic Charleston church massacre and signed off on the removal of a Confederate flag from the state Capitol grounds.
Marc Short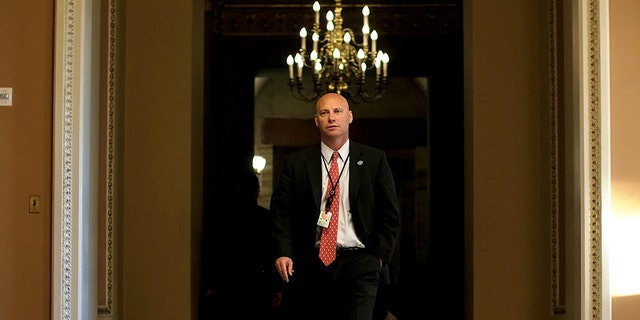 Marc Short, who has served as Trump's director of legislative affairs, is leaving the White House for a position with the University of Virginia in Charlottesville.
Short's final day in the White House is July 20, and he is expected to join UVA's Miller Center in August, the school announced.
Economic aide Shahira Knight will take Short's place.
Scott Pruitt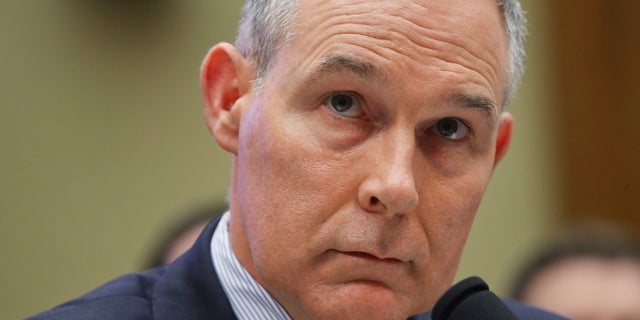 Environmental Protection Agency Administrator Scott Pruitt resigned after months of controversies, the president announced in a July 5 tweet.
"Within the Agency Scott has done an outstanding job, and I will always be thankful to him for this," Trump said.
Pruitt resigned less than a week after The New York Times reported that the EPA's chief ethics official, Kevin Minoli, had been pushing for a series of independent investigation into several aspects of Pruitt's tenure.
Pruitt and his office, which he led since 2017, had come under fire for extravagant spending habits, including on first-class travel, pay raises to top aides and a $43,000 soundproof booth.
Thomas Homan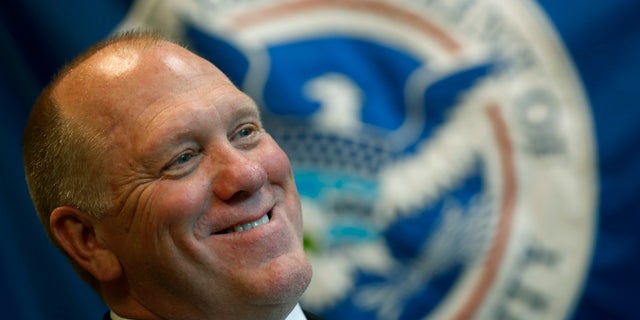 Thomas Homan, the acting Immigration and Customs Enforcement director, retired from federal service after 34 years in June.
While leading ICE, Homan spearheaded a 40 percent surge in deportation arrests and established policies to make immigration arrests at courthouses and detain pregnant women. He has been one of the administration's most outspoken and enthusiastic advocates of its crackdown on illegal immigration and was the president's pick to officially lead the department.
An ICE official told Fox News that Homan originally planned to retire in January 2017 but decided to stay on when he was asked by John Kelly, then the Department of Homeland Security secretary.
Citing family considerations, Homan informed DHS leadership early this year that he planned to retire this summer and was asked by the secretary to remain in his position in the interim to assist with transition planning.
Trump elevated Homan to acting ICE director in January 2017, replacing Daniel Ragsdale.
Nadia Schadlow
Dr. Nadia Schadlow, the deputy national security adviser for strategy, offered her letter of resignation, effective April 27, according to a copy provided to Fox News.
Schadlow led the drafting of the Trump administration's "America First" National Security Strategy, released in December 2017. She was hired by H.R. McMaster, who left his post as national security adviser in March.
Tom Bossert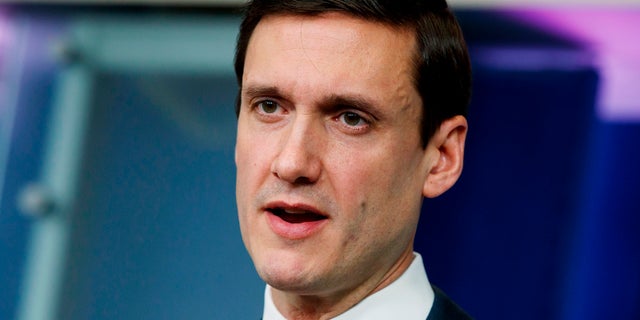 Homeland Security Adviser Tom Bossert resigned on April 10, according to the White House.
"The President is grateful for Tom's commitment to the safety and security of our great country," White House press secretary Sarah Sanders said in a statement.
Sanders added that Bossert led the administration's efforts "to protect the homeland from terrorist threats, strengthen our cyber defenses and respond to an unprecedented series of natural disasters."
Bossert's exit came a day after John Bolton took over as the new national security adviser.
David Shulkin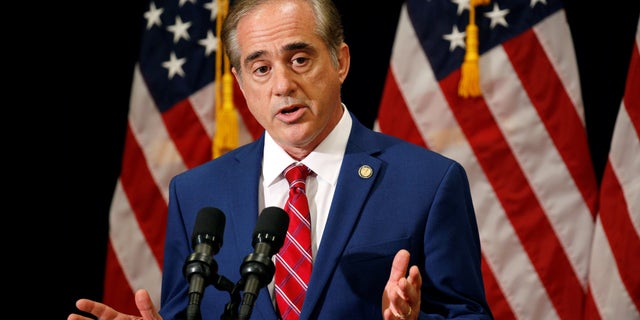 Trump fired Secretary of Veterans Affairs David Shulkin on March 28. The president said he was "thankful" for Shulkin's "service to our country" and veterans in a tweet.
Robert Wilkie, the under secretary of defense for personnel and readiness, will serve as the interim secretary until he is confirmed by the Senate.
After his firing, Shulkin penned a blistering op-ed for The New York Times in which he blasted the "toxic, chaotic, disrespectful and subversive" environment of Washington, D.C.
"I have been falsely accused of things by people who wanted me out of the way," Shulkin said. "But despite these politically-based attacks on me and my family's character, I am proud of my record and know that I acted with the utmost integrity. Unfortunately, none of that mattered."
Shulkin had come under fire after his then-chief of staff had doctored emails to justify his wife traveling to Europe with him at taxpayer expense. He was also criticized for improperly accepting Wimbledon tickets. He had agreed to pay back the government more than $4,000.
H.R. McMaster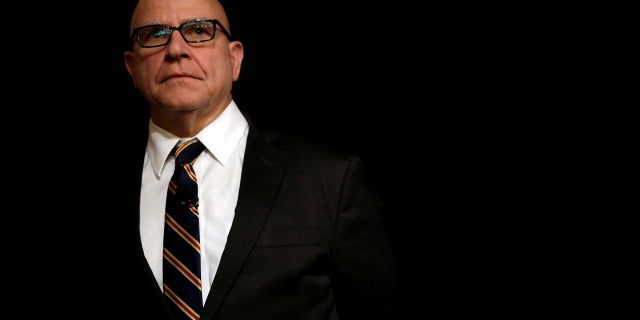 Trump announced March 22 that National Security Adviser H.R. McMaster will be replaced on April 9 by former U.N. ambassador John Bolton, who is a Fox News contributor.
"I am very thankful for the service of General H.R. McMaster who has done an outstanding job & will always remain my friend," the president tweeted.
McMaster said in a statement, "After thirty-four years of service to our nation, I am requesting retirement from the U.S. Army effective this summer after which I will leave public service. Throughout my career, it has been my greatest privilege to serve alongside extraordinary servicemembers and dedicated civilians."
He added that he is "thankful to President Donald J. Trump for the opportunity to serve him and our nation as national security advisor."
The announcement comes after months of speculation over whether McMaster would resign or be fired from his post.
A White House official said March 22 that the president and McMaster "mutually agreed" that he would resign from his post. The two have been discussing this for some time, the official said, noting that the timeline was expedited as they both felt it was important to have a new team in place, instead of constant speculation.
A White House official said the decision was not related to any one moment or incident, but rather the result of ongoing conversations between the two.
Andrew McCabe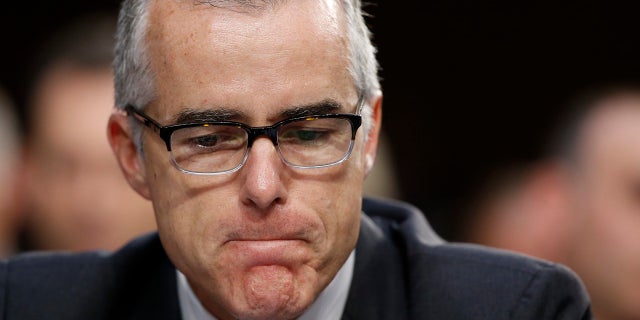 Attorney General Jeff Sessions fired FBI Deputy Director Andrew McCabe on March 16 – just days before he was set to retire, jeopardizing his pension.
The dismissal was made on the recommendation of FBI disciplinary officials. A yet-to-be-released inspector general report allegedly concluded McCabe had authorized the release of information to the media and had not been forthcoming with the watchdog office as it examined the bureau's handling of the Hillary Clinton email investigation.
"The FBI expects every employee to adhere to the highest standards of honesty, integrity, and accountability," Sessions said in a statement after McCabe was fired.
In a tweet, Trump said the firing marked a "great day for the hard working men and women of the FBI."
The dismissal came after McCabe, a 20-year veteran of the FBI, was "removed" from his position as the No. 2 figure at the FBI and went on "terminal leave" in January, a source told Fox News at the time.
He had repeatedly been criticized by Trump since 2016 when it was revealed that his wife, Dr. Jill McCabe, had accepted campaign contributions from the political action committee of Virginia Gov. Terry McAuliffe, a close Clinton ally, during a failed state Senate run.
Rex Tillerson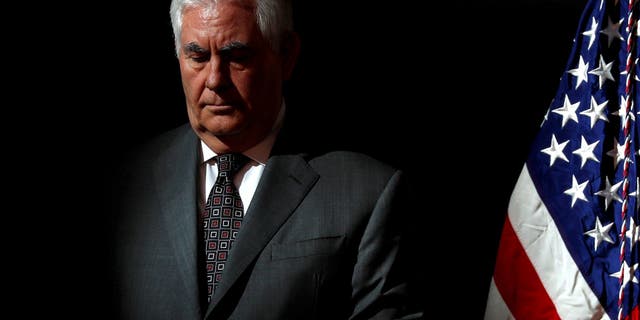 Trump announced on March 13 that Secretary of State Rex Tillerson would be replaced by CIA Director Mike Pompeo.
Tillerson, a former ExxonMobil chief, served as the nation's top diplomat since February 2017. Rumors of his departure had circulated for months, especially after he reportedly called Trump a "moron" in front of other Cabinet officials in July 2017.
In a tweet, Trump thanked Tillerson for his service to the country. A senior White House official told Fox News that Trump made the decision to replace Tillerson ahead of a planned meeting with North Korea's leader Kim Jong Un.
Tillerson later told reporters that he delegated his responsibilities to Deputy Secretary of State John Sullivan until his final day at the end of March.
John McEntee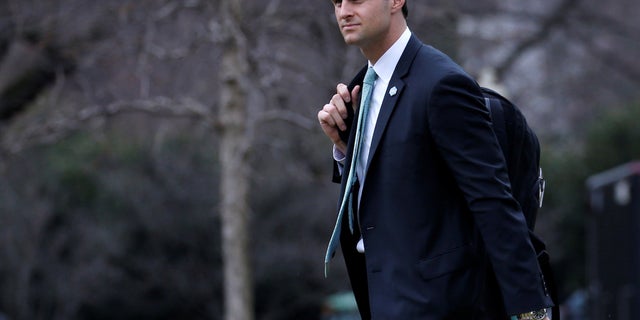 Trump's longtime personal aide John McEntee, 27, was escorted from the White House on March 13. McEntee, who was reportedly well-liked in the West Wing, occupied a key White House role, never far from Trump in the White House or on the road.
He was moved to Trump's 2020 campaign, where he will serve as a senior adviser for campaign operations, the Trump campaign said.
Gary Cohn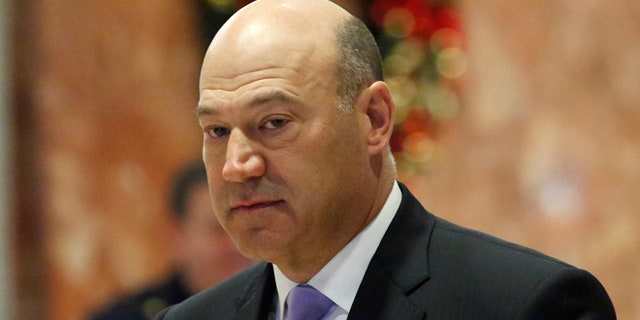 The removal of Gary Cohn from his post as National Economic Council director was confirmed by Fox News on March 6.
"Gary has been my chief economic advisor and did a superb job in driving our agenda, helping to deliver historic tax cuts and reforms and unleashing the American economy once again," Trump said in a statement. "He is a rare talent, and I thank him for his dedicated service to the American people."
Cohn, who served as Trump's chief economic adviser since the beginning of the administration, had reportedly been discussing with the president his transition out of the White House for several weeks. Cohn opposed Trump's planned tariffs on imports of steel and aluminum and tried to get the president to change course.
Cohn drafted a resignation letter last year, following the president's response to the violence in Charlottesville, Va.
Roberta Jacobson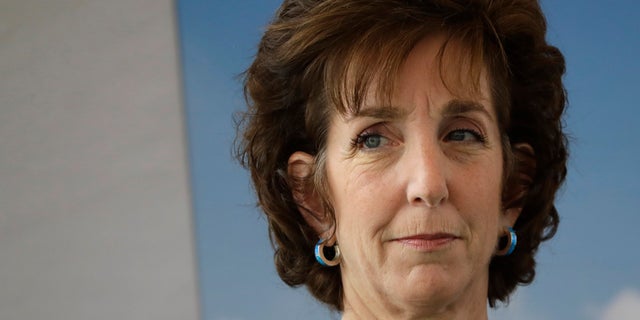 Roberta Jacobson, the U.S. ambassador to Mexico, said in a March 1 note that she would be resigning from her post in the spring.
Her resignation, which she said would take effect on May 5, comes amid strained relations between the two countries. She did not specify why she will be leaving her post but said on Twitter that she is "in search of other opportunities."
"I have come to the difficult decision that it is the right time to move on to new challenges and adventures," Jacobson wrote in her note. "This decision is all the more difficult because of my profound belief in the importance of the U.S.-Mexico relationship and knowledge that it is at a crucial moment."
A career diplomat, Jacobson previously served as assistant secretary of state for Western Hemisphere affairs and is seen as having a deep understanding of the region and the Mexico-U.S. relationship. She said she has spent more than 31 years in government service.
Hope Hicks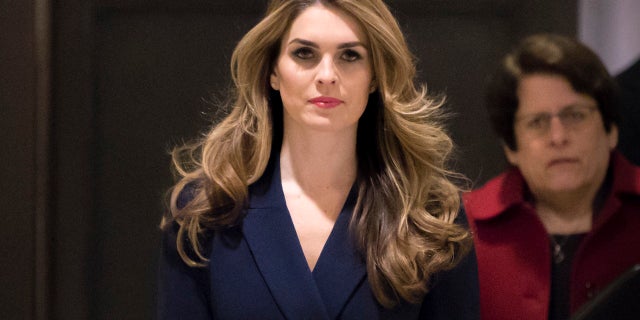 White House communications director Hope Hicks resigned, Fox News confirmed on February 28.
Hicks was one of Trump's longest serving aides, as she previously worked for him and his family before he announced his candidacy. Her last full day at the White House was March 28.
"Hope is outstanding and has done great work for the last three years," Trump said in a statement.
"There are no words to adequately express my gratitude to President Trump," Hicks, a former Ralph Lauren fashion model, said in a statement. "I wish the president and his administration the very best as he continues to lead our country."
The announcement came a day after Hicks acknowledged to a House intelligence panel that she occasionally told "white lies" for Trump but denied lying about anything relevant to the Russia investigation.
White House press secretary Sarah Sanders said Hicks' decision to leave the administration was "something that she's been thinking about for a while."
Hicks, who largely worked behind the scenes during her tenure with Trump, found herself in the spotlight earlier this year when her relationship with former White House staff secretary Rob Porter was revealed. Porter left his job earlier in February after allegations surfaced that he physically abused his two ex-wives.
Josh Raffel
Josh Raffel, a top White House communications aide who served as a spokesman for Jared Kushner and Ivanka Trump, is leaving the administration.
Raffel joined the administration in the spring of 2017. He was hired to work on communications for the White House Office of American Innovation and also worked on behalf of Kushner and Trump. His portfolio of issues included tax reform and the Middle East peace process.
In a statement, Ivanka Trump called Raffel "honest, passionate and thoughtful," adding that his "guidance was invaluable."
Raffel is expected to return to New York to join the private sector and tend to family obligations, Axios reported.
David Sorensen
White House speechwriter David Sorensen resigned on February 9 amid domestic abuse allegations.
Sorensen's ex-wife first told The Washington Post that he was violent and emotionally abusive during their marriage. He has denied the allegations.
Sorensen's position did not require a security clearance, the White House said, adding that his background check was ongoing.
Sorensen had worked as a senior adviser to Gov. Paul LePage, according to the Portland Press Herald.
Rachel Brand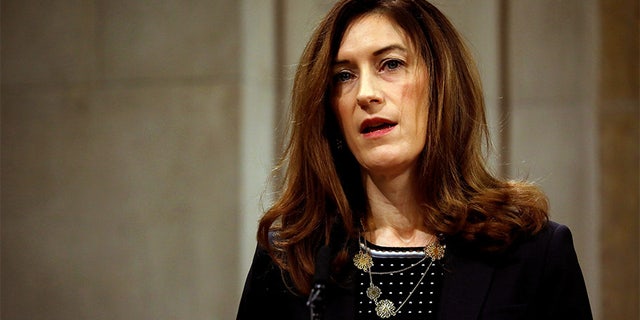 Rachel Brand stepped down from her position, Fox News confirmed on February 9. Brand was an associate attorney general in the Department of Justice.
Brand, the No. 3 official in the Justice Department, served in the role for nine months before accepting a job with Walmart. She will serve as the retail giant's executive vice president, global governance and corporate secretary.
In an interview with Fox News, Brand disputed claims that she left the administration due to Special Counsel Robert Mueller's investigation into Russia and the Trump campaign.
Rob Porter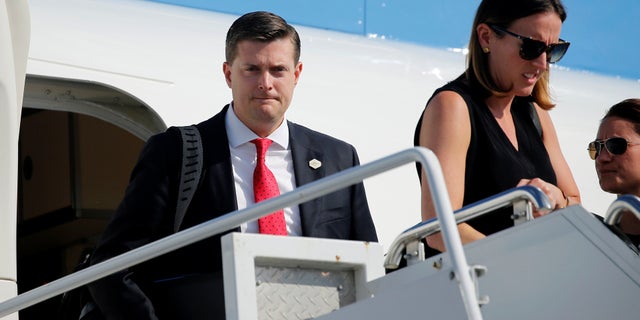 White House staff secretary Rob Porter announced his resignation from the Trump administration on February 7 following reports that he abused his two ex-wives.
Porter's ex-wives told the Daily Mail that he was physically and mentally abusive.
Porter denied the "outrageous allegations" and resigned from his position.
"I have been transparent and truthful about these vile claims, but I will not further engage publicly with a coordinated smear campaign," Porter said.
Two days after the resignation, Trump wished the former staffer well, saying he hopes Porter has "a great career ahead of him." He said the allegations were "very sad" and stressed that Porter has maintained his innocence.
Omarosa Manigault Newman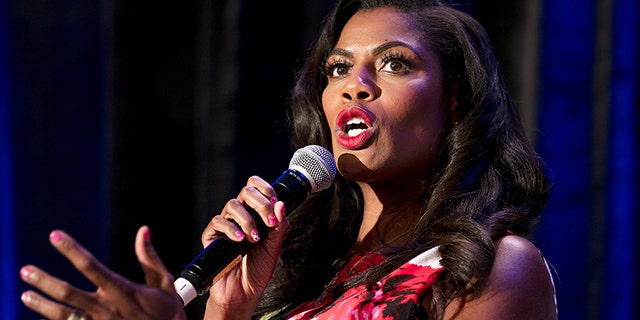 A former "Apprentice" star, Omarosa Manigault Newman joined the Trump administration as the director of communications for the White House Office of Public Liaison to work on outreach to various contingency groups.
White House press secretary Sarah Sanders said on December 13 that Manigault Newman's last day with the White House would be January 20 – exactly one year since Trump's inauguration.
Manigault Newman reportedly drew scrutiny from White House chief of staff John Kelly. She also came under fire for bringing her 39-person bridal party to the White House for a photo shoot in 2017.
Richard Cordray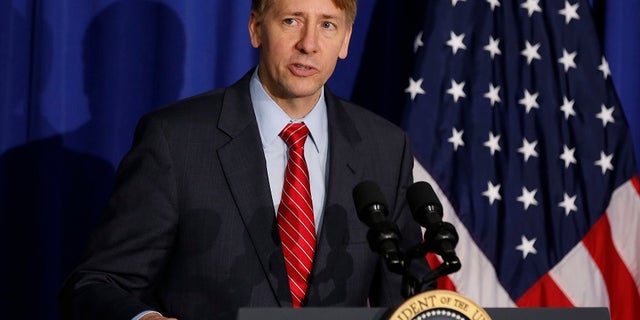 Richard Cordray resigned from his post as the head of the Consumer Financial Protection Bureau on November 24, 2017, setting off a fight between his former chief of staff and the White House over who would replace him.
Cordray's resignation didn't come as a surprise; he had previously said he would quit his job by the end of November. But many thought his resignation would set up Trump to appoint his own director of an agency that has been widely criticized by his administration and Republicans alike.
However, before his resignation, Cordray elevated his chief of staff Leandra English to the deputy director position – meaning she would become acting CFPB director after he quit. But the White House announced Mick Mulvaney, head of the Office of Management and Budget, as its interim director
Tom Price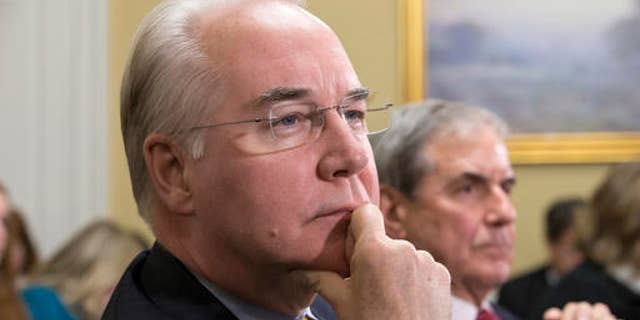 Tom Price officially resigned from his post as Health and Human Services Secretary on September 29, 2017, according to a White House statement.
The move came after Price received major criticism following reports of his use of private planes.
Price had promised to repay the government for the use of his costly flights and vowed never to take a private charter plane again while in his post as the secretary but was ultimately let go anyway.
Sebastian Gorka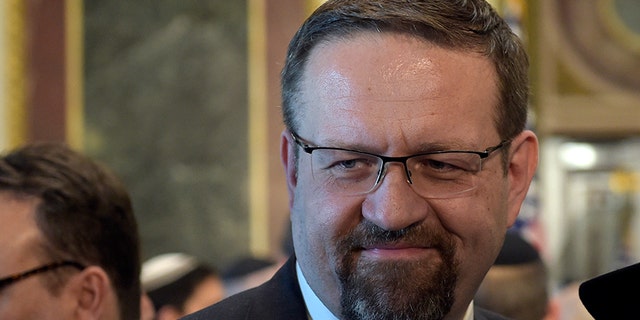 The White House announced that Sebastian Gorka, deputy assistant to Trump, was no longer a part of the administration during a Friday evening news dump on August 25, 2017.
White House officials told Fox News that Gorka did not resign but confirmed that he "no longer works" with the administration.
However, Gorka insisted to the Washington Examiner that he did actually resign.
A former Breitbart news editor, Gorka joined the Trump administration as a counterterrorism adviser and assisted with national security policy decisions alongside Bannon, according to White House sources.
Steve Bannon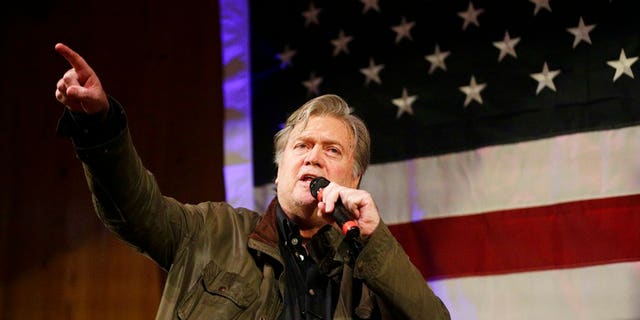 Steve Bannon was removed from his position as White House chief strategist on August 18, 2017.
The Breitbart News chief joined Trump's presidential campaign and was later appointed to a senior adviser role after Trump won the election.
Bannon, the hardcore populist, had become increasingly isolated inside the White House following John Kelly's appointment as chief of staff, White House sources and outside advisers told Fox News.
A White House aide told Fox News that Bannon's ouster wasn't sudden; he submitted his resignation in writing several weeks prior, the aide said.
Anthony Scaramucci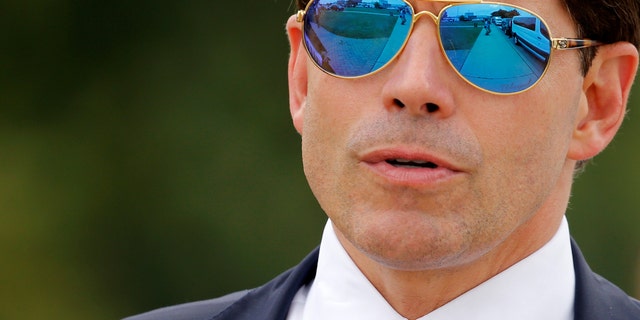 The announcement of Anthony Scaramucci as the White House communications director on July 21, 2017, set into motion a big shakeup in White House staff.
But Scaramucci himself lasted only 10 days in the White House. He was reportedly removed at the request of new White House chief of staff John Kelly.
Kelly was sworn in as chief of staff just hours before Scaramucci was removed.
Reince Priebus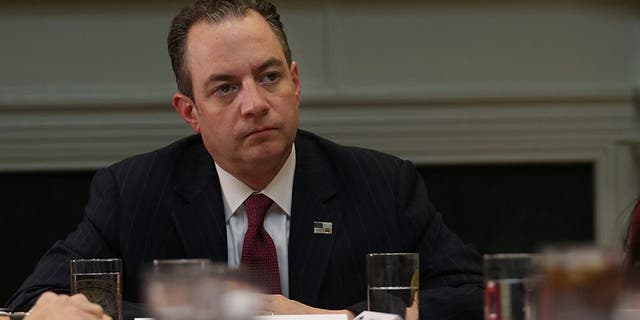 Trump announced Homeland Security Secretary John Kelly as his new White House chief of staff on July 28, 2017, effectively ousting Reince Priebus.
The replacement of Priebus as chief of staff came amid tensions between he and Scaramucci, the White House communications director at the time.
Michael Short
White House assistant press secretary Michael Short resigned on July 25, 2017, after Scaramucci informed Politico of his intent to fire him.
"This is the problem with the leaking," Scaramucci reportedly told reporters. "This is actually a terrible thing. Let's say I'm firing Michael Short today. The fact that you guys know about it before he does really upsets me as a human being and as a Roman Catholic."
Sean Spicer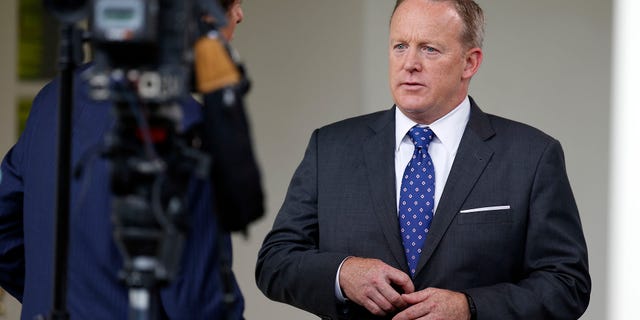 After the hiring of Anthony Scaramucci, White House press secretary Sean Spicer announced his resignation on July 21, 2017.
Walter Shaub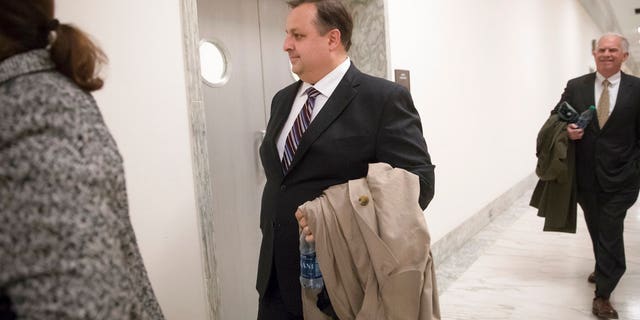 Office of Government Ethics Director Walter Shaub Jr. announced on July 6, 2017, that he was resigning from his job after clashing with Trump. His final date in office was July 19.
In his position, Shaub was often at odds with the Trump administration, particularly when it came to Trump's business dealings.
Shaub joined the Campaign Legal Center, an organization in Washington that mostly focuses on violations of campaign finance law.
Michael Dubke
While former White House communications director Michael Dubke tendered his resignation quietly on May 18, 2017, he stayed on with the administration until after the president's first foreign trip.
He said that he resigned due to "personal" reasons.
James Comey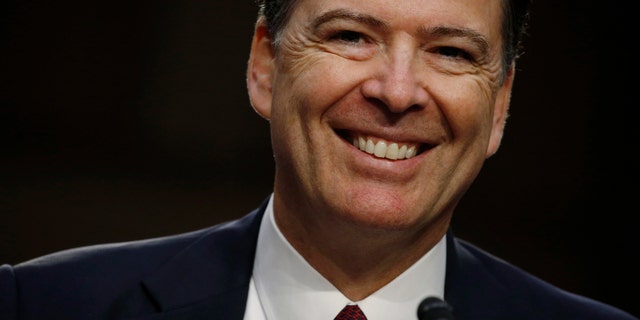 Trump abruptly fired former FBI Director James Comey in a brief letter on May 9, 2017, saying Comey could not "effectively lead" the bureau any longer.
Trump repeatedly criticized Comey's handling of the investigation into former Secretary of State Hillary Clinton's personal email server, and Comey said after his firing that he felt uncomfortable by comments Trump made about the FBI's investigation into Michael Flynn.
Comey reportedly was speaking to employees in Los Angeles when news of his ousting came across the television. At the time, according to reports, Comey thought it was a prank.
Katie Walsh
Deputy chief of staff Katie Walsh resigned on March 30, 2017, after a Trump-backed health care bill failed to make it through the House, according to The Associated Press.
She left the White House to join the pro-Trump nonprofit America First Policies.
Walsh came to the White House after serving in the Republican National Committee under then-chairman Reince Priebus.
Preet Bharara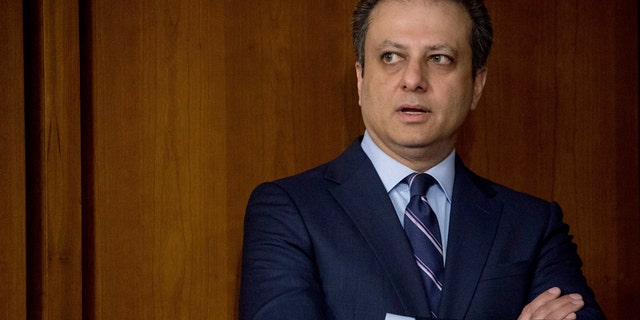 Manhattan federal prosecutor Preet Bharara was fired on March 11, 2017, after he declined to willingly resign from his job.
The Justice Department said attorneys general who were holdovers from the Obama administration needed to resign. Bharara refused to do so.
"I did not resign. Moments ago I was fired," Bharara tweeted. "Being the US Attorney in [the Southern District of New York] will forever be the greatest honor of my professional life."
Michael Flynn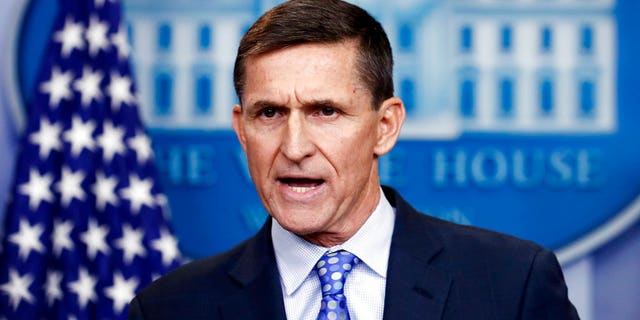 Michael Flynn, Trump's embattled national security adviser, resigned on February 13, 2017, after it was revealed that he apparently lied about conversations he had with the Russian ambassador.
"I have nothing to be ashamed for and everything to be proud of," Flynn told Fox News at the time.
Sally Yates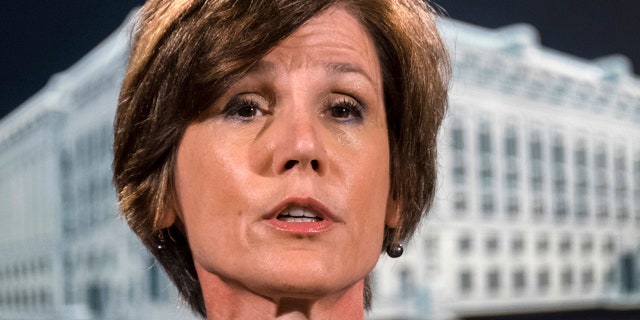 Taking over as acting attorney general following the departure of Loretta Lynch, Sally Yates was removed from her position on January 30, 2017.
Yates refused to enforce Trump's controversial travel ban and issued a memo to the Justice Department not to defend the executive order.
Fox News' Nicole Darrah, Kristin Brown, Samuel Chamberlain, Jake Gibson, Frank Miles, Alex Pappas, John Roberts, Brooke Singman, Gillian Turner, Adam Shaw and The Associated Press contributed to this report.